GROWING UP
Benazir Bhutto was born on June 21st of 1953. She was the daughter of former prime minister, Zulfikar Ali Bhutto. Benazir attended school in Pakistan, she later went to the United States to study her career more thoroughly. She graduated from Harvard University with a degree in Comparative Government. Bhutto returned to Pakistan only to be placed in house arrest. Mohammad Zia ul-Haq had overthrown her fathers government. Her father was eventually hung by Zia's military government.
---
BEING A LEADER
Bhutto was elected as the first woman to ever lead a Muslim country. She had been the most controversial and popular leader of Pakistan. She founded an underground civilization to resist the power of the military with her 2 brothers. She brought electricity to the west side and built many schools all over the country. Her main goal was to modernize her country, she would always strive for the best. Benazir Bhutto was shot on December 27, 2007.
---
Benazir bhutto's will
---
gallery
Powered by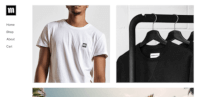 Create your own unique website with customizable templates.